<<< Back to Eric's Halloween projects
The Dragon
Every year, our neighborhood has a social event called Chip and Putt. Some of the neighbors build a small golf hole in their yard, and the other neighbors play a round of golf. I have never participated before this year, but two weeks before the event, we decided we would sponsor a hole.
Of course, I couldn't just plant a flag in the yard and lay down a astroturf welcome mat to tee off... no, I had to kick it up a notch!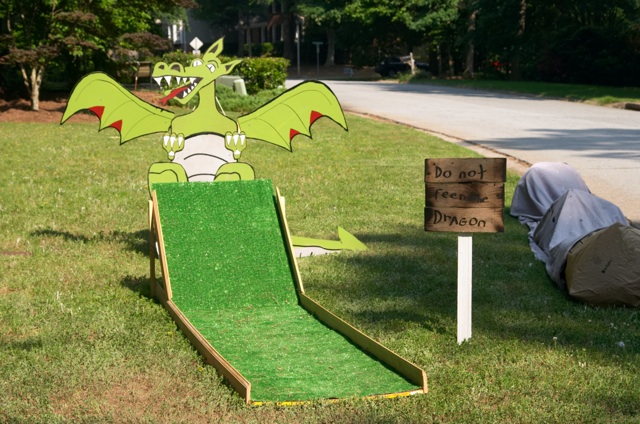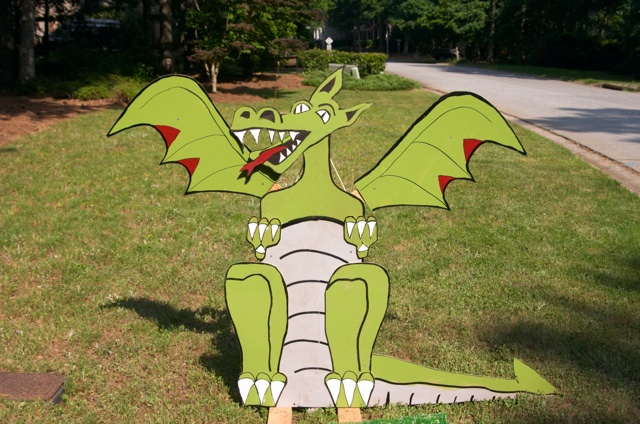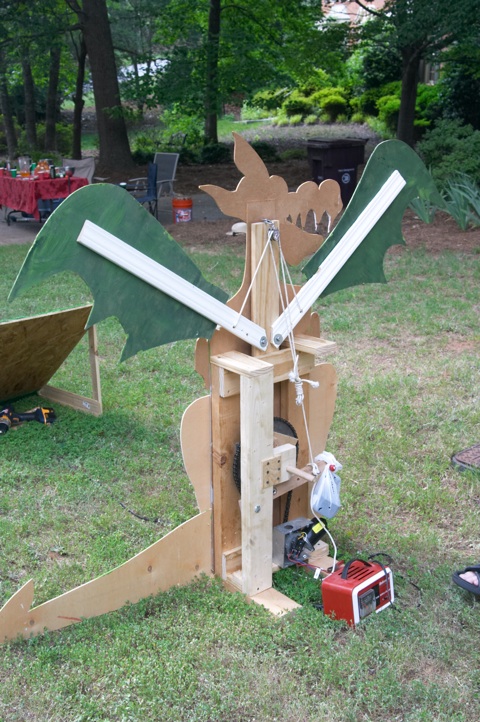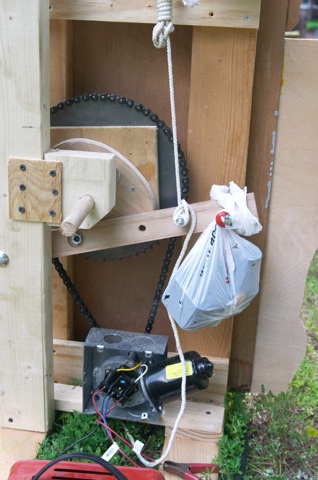 Here is the business end of the dragon.
An old car battery charger provides a 12 volt power source for:
the surplus Trico wiper motor, great for a variety of hobby uses. The wiper motor drives:
an ANSI #35 chain to:
a go-kart 72 tooth gear.
I made an oval cam out of some 1" stock oak (after finally adjusting my bandsaw to cut in a straight line!) and mounted it on the 72 tooth gear.
The cam drives an arm, also cut out of oak that has a mount for:
a cam follower I ordered from McMaster-Carr
The arm is attached with some rope to a double pulley that pulls the arms up and down.
Finally, I used an old cordless drill battery as a counterweight, so the motor didn't have to strain so hard.